Today, April 5th, 2019 marks a year when Polyvore was shutdown. For those who do not know, Polyvore was an online fashion site where a dedicated community created collages or "Sets" as a true Polyvorain would call it. The collages were of individual clothing items put together to create an outfit. Polyvore worked well for those who aspired to one day be a stylist or just dream of working in the business of fashion.
Aside from all the creativeness and unforgettable contest that often lead to great opportunities; Polyvore was a safe space to meet friends from all over the world. As a member myself since 2008 I've gained so many Poly-Pals whose connection went beyond the sets.  As soon as I joined Poly I knew there was something special and unique about the site. I just knew it was meant for me to be a part of it, but I was not sure why or how? As time went on, my sets were becoming "popular" and to my surprise my colorful sets caught the attention of the Polyvore Team. It was then that I had the honor in meeting Pasha Sadri, Jess Lee and Nadia Hussen.
Pasha Sadri and Jess Lee
It would of been 10 years in Polyvore if it were not for the shutdown and I can truly say I was blessed to have been a part of it .As silly as it may sound to some when Polyvore shutdown I felt a part of me was gone too. Although we were given time to submit our request to receive all our sets, comments and  inbox messages  I was shocked and could not believe Polyvore– my Poly was no more. Some might say "oh, it's just a site, you'll get over it" or that there are other alternatives. Yes, time will make this feeling of not having Poly sting less, but I will never get over it. Poly saved my life and in some ways I can say it brought me back to life. As far as joining another community "like" Poly I really do not think I can or will. My loyalty will always be to Poly even while it's gone.
Polyvore's Good-bye set to the community.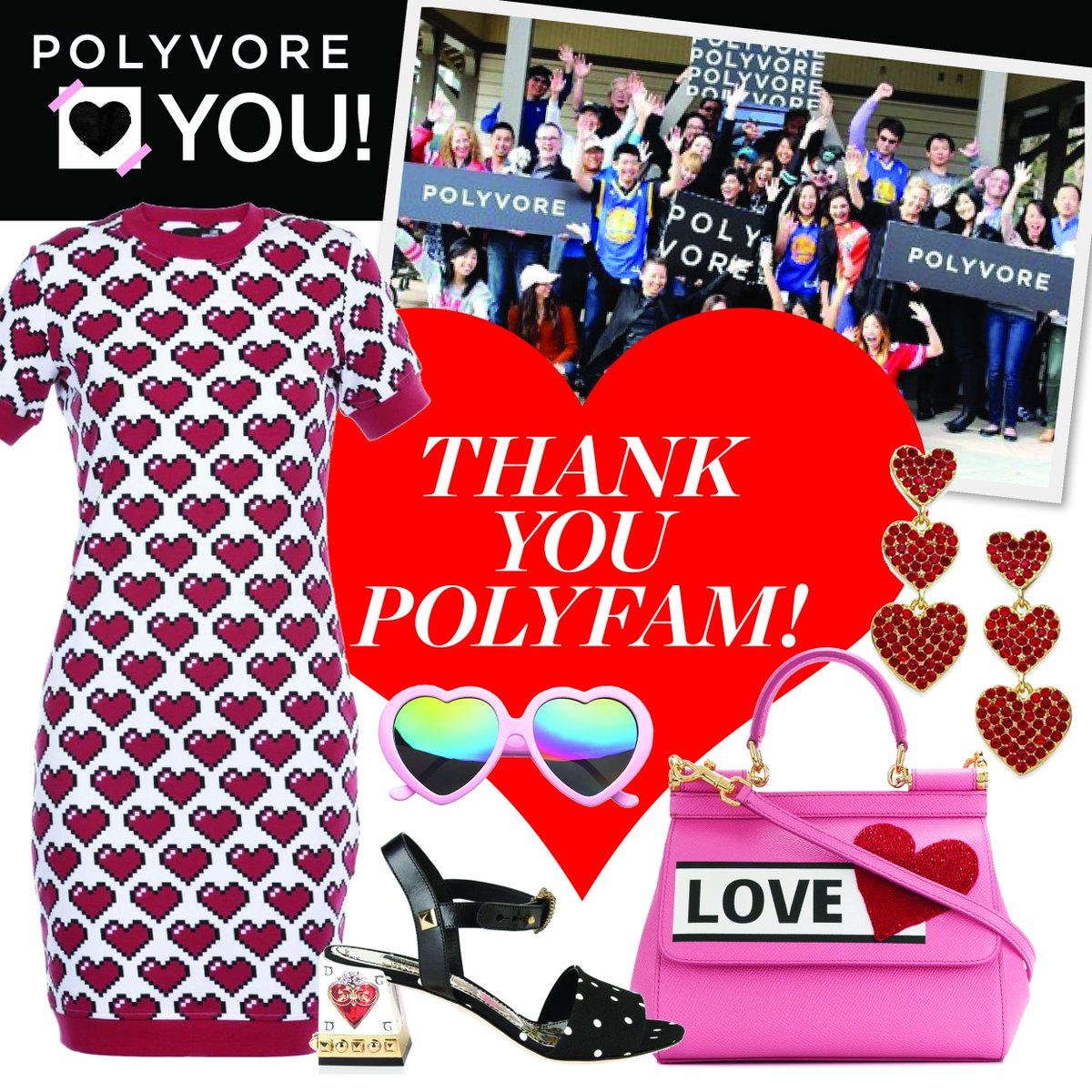 I do not have a copy of when Poly interviewed me, but I remember they asked what I see myself doing in the future? I answered "I see myself as a creative director of a magazine or I could create one". So behind the creation of CrayonBox is my word to Poly. As PaintHead I still want to make them proud of me. As a way to keep Poly alive I wanted our very first 2019 Photo shoot to be a homage to Polyvore. The outfits are in black and white to present Poly's infamous logo that displayed on cool gadgets, tees, mugs and pins I was gifted throughout the years.  I Love you Polyvore. You will always be the bubbles to my coke.
oxoxCrayonBox