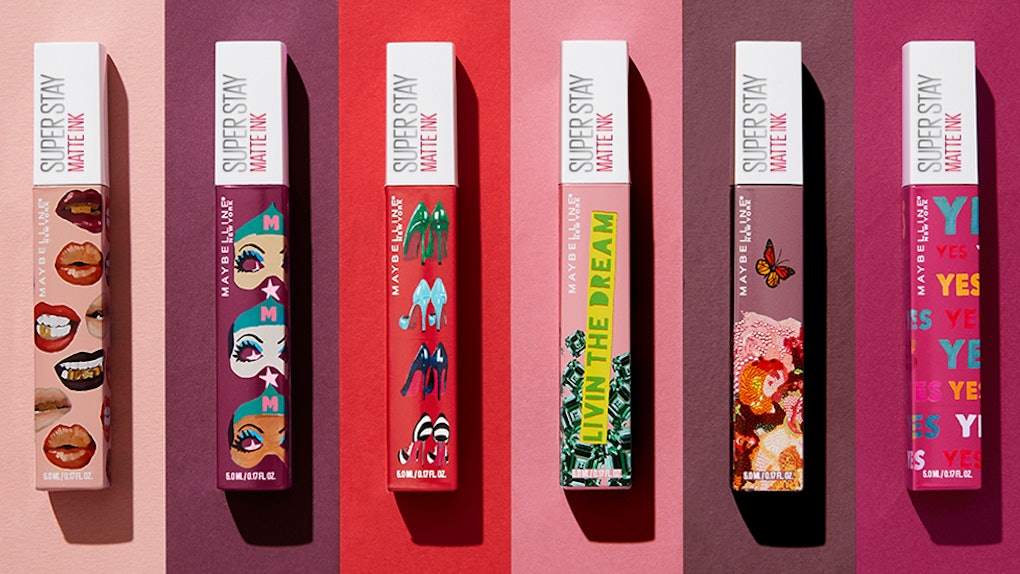 Courtesy of Maybelline
One the treats of being at New York Fashion Week is seeing the display of Maybelline in collaboration with Ashley Longshore. A giant gumball dispensary was full of these lippies and for those lucky enough to snag one, had the chance to pick one of 6 limited edition package, their tiny heart desired. We were able to pick the bold red beauty adorned with heels named "Pioneer". These Super Stay Matte Ink lippies are actually Maybelline's existing formula, but of course in NYFW style the package had to be given a "make-over".
There is never a dull moment during Fashion Week. As you wait to enter the shows you are greeted with a wall full of more whimsical, fun and unique artwork by Ashley Longshore. The artwork is set up for selfies or a fun group photo. Either way, it makes a fabulous back-splash for any photo moment. During an interview Longshore stated:
"Recreating my designs for the packaging of Maybelline New York's SuperStay Matte Ink was an incredible opportunity to work with a new medium," says Longshore. "My love of color is always what really makes my artwork 'pop' and the Maybelline shades selected really emphasize this."
Enjoy these beauties while they last. They are a limited edition and popping like Pop-Rocks in cherry flavor.
Sincerely,
The CrayonBox Team